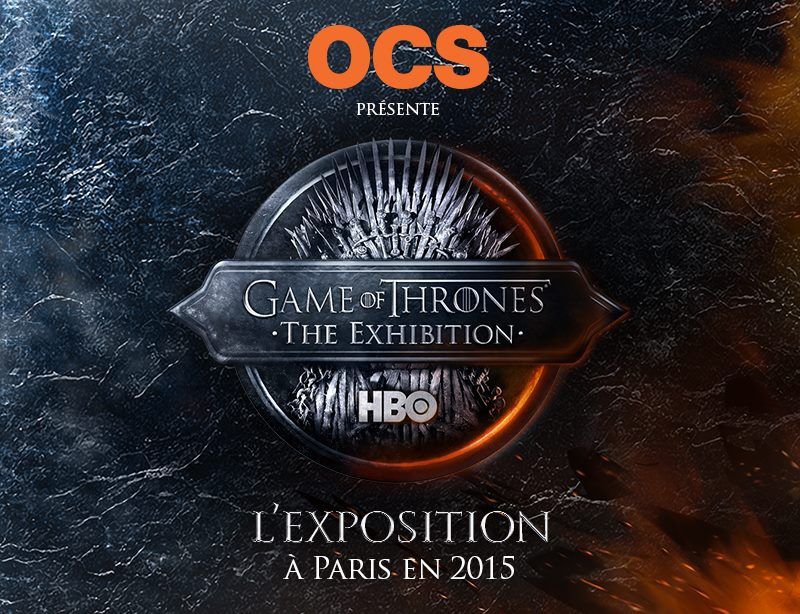 Pour bien commencer cette rentrée, rien de tel qu'une bonne nouvelle!
L'exposition Game of Thrones arrive à Paris, du 8 au 12 septembre 2015, au Carrousel du Louvre.
La série de HBO est adaptée des livres de George R.R. Martin et compte de nombreux fans à travers le monde. Cette exposition sur la thématique de Game of Thrones permet de s'immerger dans l'univers de la série avec beaucoup d'objets, de décors, de costumes...
7 villes seront à l'honneur cette année pour faire découvrir à travers immersion et interaction le monde "enchanté" de Westeros: Londres, Stockolm, Tel Aviv, Madrid, Berlin, Amsterdam et Paris!
Game of Thrones: the Exhibition
Game of Thrones: the Exhibition - Immerse yourself in the world of Westeros & beyond